It is possible to import scheduled maintenance operations directly from an Excel or a CSV file and insert them into the program by generating a schedule for several years, day by day based on your needs.
Furthermore, it is possible to manually enter this information from the platform.

After the data entry, an algorithm will take care of reading the frequencies of the various cycles and carry out the daily planning for the following years too.
Every day the maintenance staff will know exactly what to do and where, and you'll have a real plan with an economic cost estimate.

The maintenance staff are aware of the work that needs to be carried out during the day either through the WEB portal or through the APP, and can check the execution of each task when this is completed.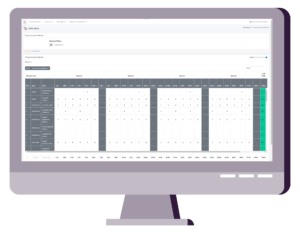 The maintenance managers will know in real time which maintenance cycles have been performed and above all they can have an economic vision of the actual execution of the cycles, therefore a final balance of the activities with the effective costs of the services.